Aneta Maliszewska-Billingham, Senior Clinical Psychologist and EMDR Europe accredited Therapist, member of EMDR All-Ireland

Works with adults, children and adolescents
Areas of Speciality: EMDR, Trauma, Anxiety, Depression, CBT, Mindfulness and Workplace Stress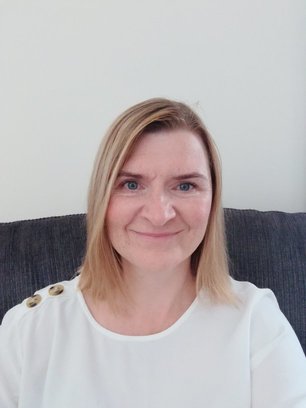 Aneta has over 15 years of experience as a clinical psychologist at Our Lady's Children Hospital, Crumlin. Since gaining validation from the Irish Psychological Association in 2004 she has worked with many trauma survivors and has contributed to several psychological publications.
Aneta is trained in the use of Eye Movement Desensitisation and Reprocessing (EMDR) for adults and children, having noted research on its effectiveness in treating trauma, depression, post-traumatic stress symptoms, panic attacks, eating disorders, addiction and anxiety. She also uses EMDR for well-functioning people seeking to decrease fear and stress to help boost their confidence and self-esteem. She is a member of the EMDR Ireland Regional Group and is actively involved in developing the use of this popular new evidence-based treatment in Ireland.
Aneta offers EMDR therapy to enable people to heal from emotional distress and psychological difficulties – whether these present a major life challenge or simply prevent people from achieving maximum performance in work or other spheres of life.
Aneta's training as a clinical psychologist and many years of clinical work has provided her with a broad understanding of human behaviour and emotions across their lifespan. She is also trained in cognitive behavioural therapy (CBT) and trauma-focused CBT.
Telephone: 087 132 3843
Email: aneta@emdrdublin.com